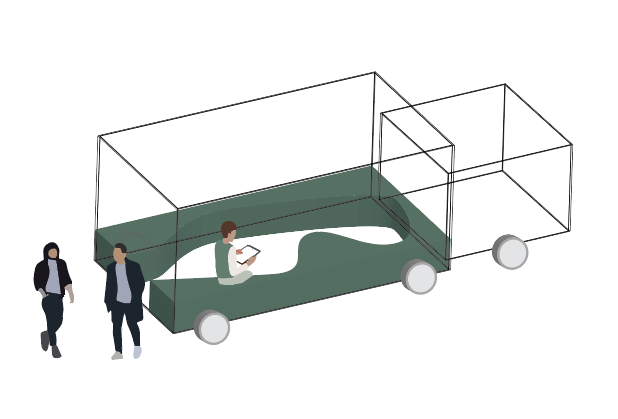 06 Aug

How can Nature Promote Post-pandemic Health?

by Kelai Diebel

Living through COVID-19 will have a long-lasting and perhaps even a positive impact on the way we use buildings. Traditional buildings seem like a notion of the past, so the MOSS team has reexamined the role nature plays in our future.

About 90% of our lives are spent indoors! It is clear that the built environment is front and center for our health and wellbeing. 

"Your building can make you sick or keep you well," points out Dr. Joseph G. Allen of Harvard T.H. Chan School of Public Health. When good decisions are made in the built environment, there are positive impacts on the users and consequently positive impacts on the company. Healthy buildings lead to better health, wellness, productivity, cognitive function and fewer sick days (1).
"Building performance drives human performance drives business performance."
We spend almost 60% of our waking hours working, meaning our workplaces have a huge impact on shaping our lives. Comfort, atmosphere, and a company's response to crises like COVID-19 factor greatly in a company's position to attract and retain talent. Employees don't only share about their salary, work culture, and benefits, but now-a-days they also share about the actual building, too! Decisions made around promoting health in buildings are critical to how people view buildings.
The truth is that more people work remotely now than ever before, and it turns out that for many people this comes as a relief.  No more commuting and no more office distractions contributes to an improved work-life balance. There is no-size-fits-all solution however, as many of us yearn for the relationship-driven interaction, dedicated workspaces, and in-person conversations.  
Nature plays a strong role in safely bringing people back into shared buildings. De-densifying and cleaning are not good enough reasons to bring people back to the workplace. Our role as designers is to create stimulating environments for people and at MOSS we do this through the extraordinary phenomenon of Biophilia. In a lively yet challenging brainstorm session, MOSS has conceptualized how nature can add value to our livelihood in four main areas :
1/ AT THE NEW WORKPLACE
By scientifically-proven safety measures, de-densification, flexibility, and collaboration
The new workplace needs to strengthen culture and performance. Most independent tasks will carry on at home, so people will only travel to work when in-person collaboration is necessary. We think offices of the future are frameworks for creative collaboration and invigoration. Given that nature-inclusive workplaces promote creativity and workplace satisfaction, we have a lot of ideas for implementing green not only to establish safe distances, but also for enlightening the room and purifying the air. With biophilic design, we turn workspaces into safe havens and places to savor.

2/ IN CULTURAL EXPERIENCES & ATTRACTIONS
Through sensory adventures by means of visual experience, light, sound, and smell
Ever been stuck in the city but wanted to be in a tropical paradise? We can incorporate nature to help us reintegrate back into the experiences we miss most! We envision designing a green container that turns a multi-sensory biophilic experience into reality. Inside this traveling paradise, passengers acquire the relaxing benefits of being surrounded by nature which also include the benefits of aromatherapy. Studies have shown blood pressure and pulse rates dropping by several points and the body's natural killer cell activity (NK) increasing by 53% after time spent in green (2).

3/ AT HOME
With special house plants, comfort, a sense of growth, and a fresh atmosphere
We're spending more time than ever at home. Many of us are confronted with inadequacies in small apartments, uncomfortable desks or chairs for working, and maybe even struggling to divide work from private life. Are you craving a healthier balance to working at home? We believe that plants can help transmit the energy missing in social encounters while also helping to enliven rooms and establish more intentional boundaries. Plants at home are even more relevant in the aura of your space.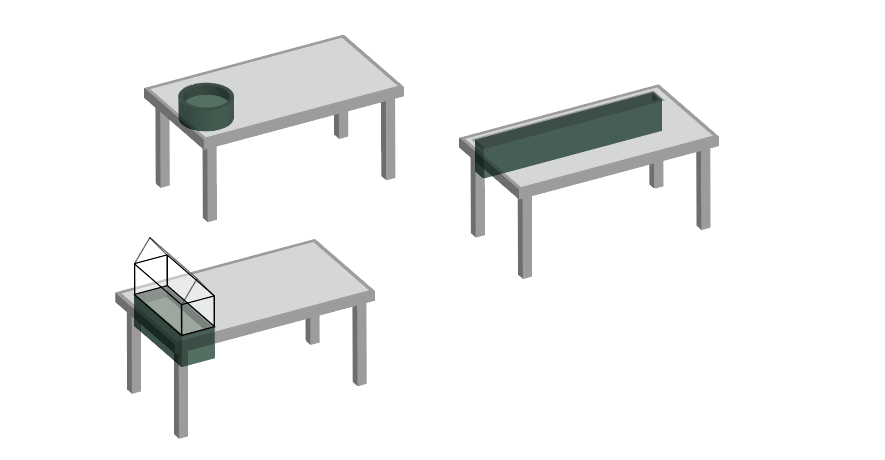 4/ DURING RECOVERY
Though biophilic mental therapy, green immersion, shinrin yoku and forest bathing
We are made for nature! You may recall from my blogpost, "Nature's Cure : Healing Power," that stress is a major factor in the body's healing processes. Actually, 70-90% of all illness is caused or worsened by stress! In terms of reducing stress and anxiety, patients recovering in biophilic environments have consistently better recovery responses compared to those in the non-biophilic environments (3). With this in mind, bringing nature in care facilities is highly significant since biophilic hospitals reduce recovery periods by 8.5% and the use of pain medication by 22% (4). At MOSS we believe in the healing power of nature and we have many ideas for hygienically delivering biophilic experiences to patients.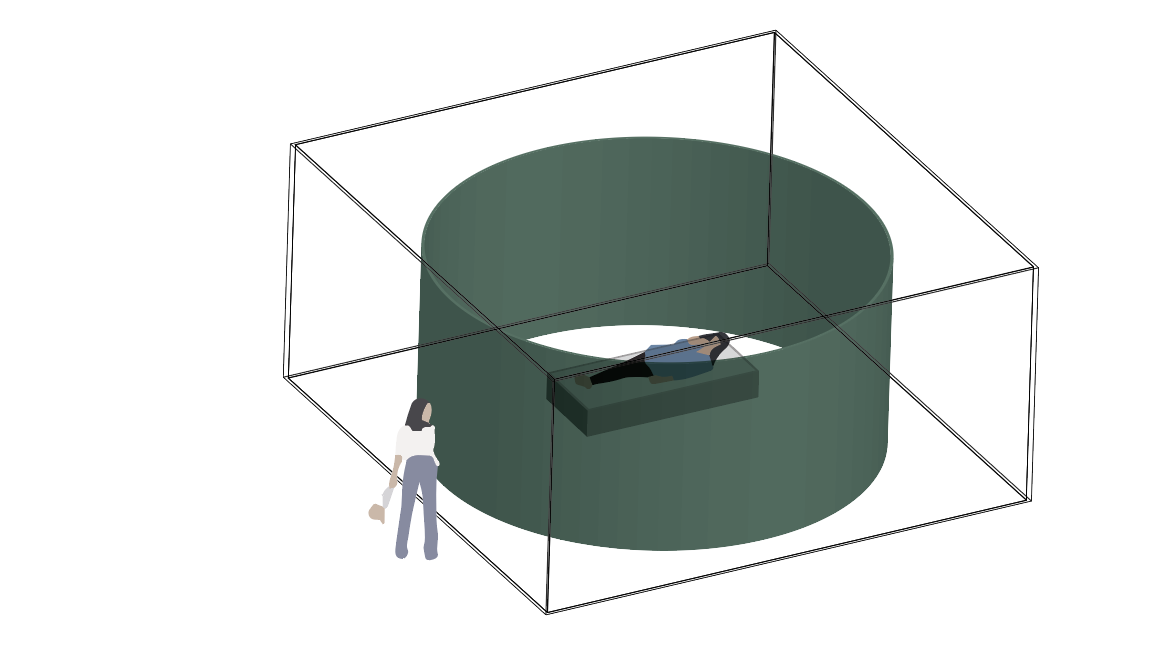 CONCLUSION
Last but not least, outdoor space is more valuable than ever! It's true throughout the entire world that successful urban development leaves room for nature. Did you read the post by my colleague Hanne Sinninghe, "Including Nature for a Finer Urban Future'? Strengthening biodiversity, mitigating the urban heat island effect, retaining rainwater, and reducing energy needs are some of the reasons why green infrastructure is integral in urban planning. To add on to that, green spaces help us find peace in the city.
We are waking up to the fact that all professional buildings will be undergoing major changes. Today we're not only faced by the COVID-19 pandemic but we're also combating climate change. Can we combine methods of restructuring health in the building and sustainability? Yes! Green infrastructure, nature inclusivity and biophilic design bring us resilient and healthy cities.
For cities, for life, for our future. We design and create green oases in and on top of buildings.
Source reference:
Allen, Joseph G. "Your Building Can Make You Sick or Keep You Well." The New York Times, The New York Times, 4 Mar. 2020, www.nytimes.com/2020/03/04/opinion/coronavirus-buildings.html.
Li Q;Kobayashi M;Kumeda S;Ochiai T;Miura T;Kagawa T;Imai M;Wang Z;Otsuka T;Kawada T; "Effects of Forest Bathing on Cardiovascular and Metabolic Parameters in Middle-Aged Males." Evidence-Based Complementary and Alternative Medicine : ECAM, U.S. National Library of Medicine, pubmed.ncbi.nlm.nih.gov/27493670/.
Yin, Jie, et al. "Effects of Biophilic Indoor Environment on Stress and Anxiety Recovery: A between-Subjects Experiment in Virtual Reality." Environment International, Pergamon, 24 Dec. 2019, www.sciencedirect.com/science/article/pii/S0160412019336347#:~:text=We%20found%20that%20participants
Heath, Oliver. "Biophilic Design – Connecting with Nature to Improve Health & Well Being." Oliver Heath, 25 June 2019, www.oliverheath.com/biophilic-design-connecting-nature-improve-health-well/.