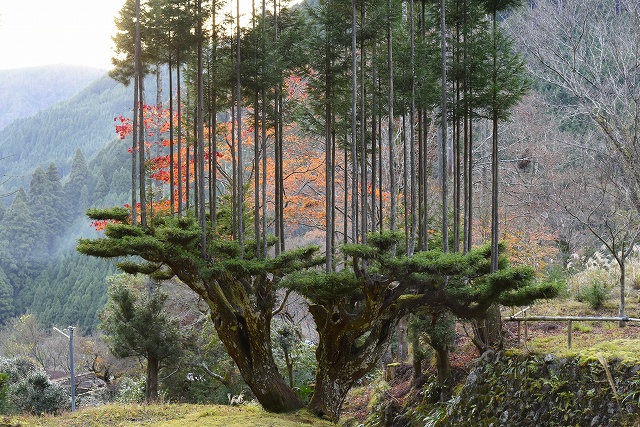 23 Dec

Lessons from Japan | Our relationship with nature

by Nina Sickenga
Nowadays, living in an era of global climate change, it is even more important to consider our direct relationship with nature. If there is one culture in the world that understands the human connection with nature, it should be the Japanese culture. They embrace, respect, are deeply connected with nature and take lessons out of it which they use for the future, in fact, 'our future'
You and me (Homo sapiens), animals (Fauna), and plants (Flora), we all share the same air and for this reason, we are inextricably linked and therefore responsible for each other.
By showing three examples from the Japanese culture I wish to create a better understanding of our connection with nature. But before we dive into these 3 examples it's good to understand where the unique Japanese view on nature originated: Japan has two major religions: Buddhism and Shintoism, which both celebrate nature.
THE WORLD GROWS SMALLER AND SMALLER, MORE AND MORE INTERDEPENDENT… TODAY MORE THEN EVER BEFORE LIFE MUST BE CHARACTERIZED BY A SENSE OF UNIVERSAL RESPONSIBILITY NOT ONLY NATION TO NATION AND HUMAN TO HUMAN, BUT ALSO HUMAN TO OTHER FORMS OF LIFE.

– His Holiness The Dalai Lama –
BUDDHISM
Buddhism is a religion that has been practiced in Japan for a long time:
"In Buddhism, the highest form of life is human life. However, a Buddhist monk is prohibited from harming plants or animals. The concept is to respect the rights of other living things without violating them in any way."
* http://trumpeter.athabascau.ca/index.php/trumpet/article/view/445/733
SHINTOISM
Shinto ("the way of the gods") is the indigenous faith of the Japanese people and as old as Japan itself:
"In Shinto, the spirits are not separate from nature, they are in it. "Shinto gods" are called kami. They are sacred spirits which take the form of things and concepts important to life, such as wind, rain, mountains, trees, rivers, and fertility."
3 EXAMPLES (LESSONS) FROM JAPAN WHICH SHOW THE CONNECTION BETWEEN HUMANITY AND NATURE
1. SHINRIN YOKU (森林浴)
To be able to take care of others, we must take care of ourselves, or better to say yourself.
"Shinrin-yoku (or forest 'bathing'), originated in Japan. The term was coined by the Japanese Ministry of Agriculture, Forestry, and Fisheries in 1982. It means 'bathing' all the senses, whilst walking slowly in the forest. When taking in the forest atmosphere like this, the brain naturally switches off from the 'sustained directed attention' of life's daily pressures. Shinrin-yoku is restorative, both mentally and physically, like a bath."
Public interest in forest therapy has grown massively worldwide, but the Japanese and South Korean government took it one step further, they gave Shrinrin Yoku state-backing and now it's approved as an official medical therapy.
2. TOKACHI MILLENNIUM FOREST (十勝千年の森) 
We can restore the loss of natural habitat and give animals and plants back their heritage.
The Tokachi Millennium Forest can be found on Japan's northernmost island and is an environmental conservation project, with a 1000-year sustainable vision. The owner of the 'Forest' originally intended to offset the carbon footprint of his newspaper business, but the philosophy goes much deeper. 
"The park is intended to halt the loss of natural habitat on Hokkaido, and to cultivate a deeper appreciation of nature by offering Japan's mainly urban population the chance to engage with the landscape, forest, gardens, and farms. The ornamental Meadow Garden offers bold sweeps of colorful massed perennials, many of which are Japanese natives found growing in the Entrance Forest. This garden provides a landscape of delight and wonder, introducing visitors to the region's native flora and fauna in a heightened aesthetic environment."*
3. DAISUGI 台杉
We should not take from our planet, we should create with the existing resources the planet gives us.
The practice of forestry in Kitayama, is a uniquely sustainable Japanese technique and goes back to the 15th century. No land is taken, no monoculture is created and no existing eco-systems are damaged.
"This Kitayama cedar is known for being exceptionally straight and without knots and has been in high demand since the 15th century. With such a demand and lack of space, foresters came up with an ingenious way to grow more wood using less land. This involves the heavy pruning of a mother cedar tree, which encourages tall, thin saplings to shoot upwards. Think of it as a bonsai on a large scale.
This technique, which is called daisugi, enables foresters to harvest wood much more quickly. Daisugi cedar can be harvested every 20 years and with the base tree lasting hundreds of years, there's a lot of wood to be harvested from just one tree."*
THE JAPANESE ARE SKILLED AT BRINGING NATURE AND TECHNOLOGY TOGETHER: NOT MAN VERSUS NATURE, BUT RATHER A UNION OF THE TWO.

– Hector Garcia, Ikigai – The Japanese Secret to a Long and Happy Life –
LESSONS
To be more in touch, and understand your personal connection with nature, learn from the Japanese. Altogether it is easier to contribute to the global fight against climate challenge. Learn, get inspired and practice what you preach, and take care of your health, direct environment or on a bigger scale, make decisions which have an impact on a better planet