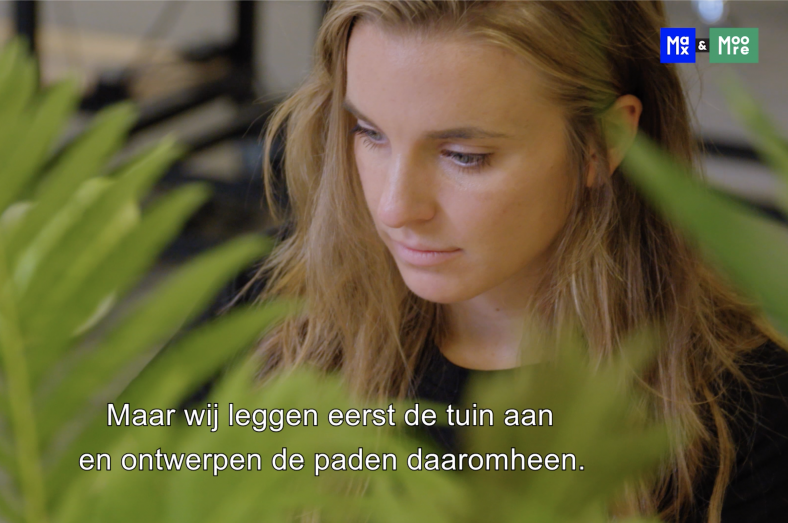 22 Jul

Rest in Nature Interview Max & Moore

There is an undeniable and wonderful power of green which balances the environment while also making us as humans feel at peace. Green design is making room for nature!

Green design can also be appreciated for the simple effect nature has on our minds. Its scientifically proven that spending 90 minutes in a forest, in place of 90 minutes in a bustling city, reduces thoughts which provoke depression, lowers blood pressure and even insulin. We're also even more productive and more creative when we're emerged in green.


The project team of Max & Moore interviewed our Green Design Project Manager, Kelai Diebel to learn how the plants add value to the new project site.
GREEN ROOFS, GARDEN PATIOS AND CLIMBING GARDENS
Our green design at Max & Moore is characterized by three main green typologies: biodiverse green roofs with native species, climbing walls for local and seasonal flora, and lush patios. These interactive landscapes bring Max & Moore to life! With nature-inclusive design, a BREEAM Excellent (four stars) quality mark, and circular design, Max & Moore will be an inspiration for creative and productive entrepreneurs.
Employees can appreciate a workplace which is healthy and also one which plays its role in the environment. We address this with accessible and visible gardens for an array of users who may way to sit quietly for a moment to recharge. We also create spaces in the green where people can sit together to create and share ideas!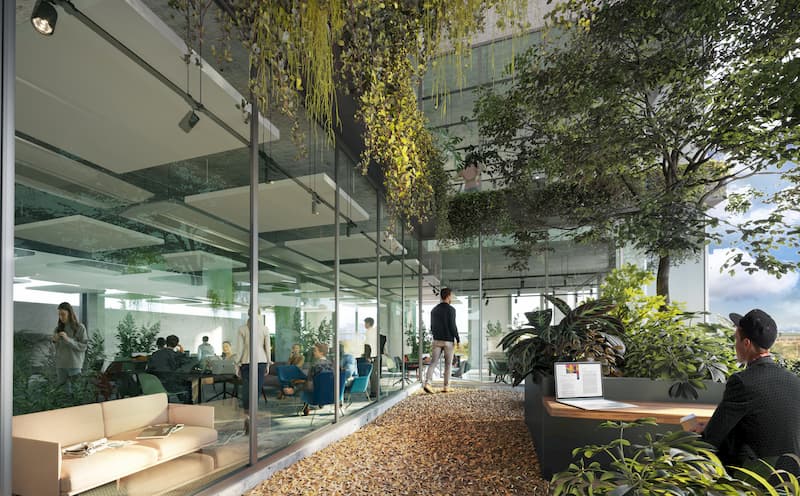 Circularity is found within strategies of sustainability. Our green terraces and patios regulate the building's surface temperature. Comparing a grey roof to a green roof in the summer, the green roof can be up to 30 degrees cooler, and indoors that means anywhere from 3-11 degrees less! This stabilization of temperature helps the microclimate and mitigates the urban heat island effect.
ECOSYSTEM SERVICES
The permeable surfaces throughout the building catch stormwater and mimic hydrologic conditions found in nature. This means our green areas can retain a large amount of rainwater for a longer time and delay the peak discharge. Through the plant and vegetative roof surfaces we can store up to 10,000L of water at time at Max & Moore!
Nature is a linking factor between floor levels and also between buildings. The greenery contributes to biodiversity and provides ecosystem services for stormwater retention and urban heat island mitigation, while at the same makes Max & Moore a healthy workplace.

MAX & MOORE TEAM
@being development
@cod_development_pioneers
@mei_architects_and_planners
@pleijsier_bouwgroep
@delva.la
Want to learn more about Max and Moore? Check out our project page or follow the construction progress on the Max & Moore webpage.